Charter a Jet for Your Next Business Trip
Save Valuable Time and Costs When You Book with PJS
No matter the size or scope of the trip, we can help you reach your destination safely and on-time, while you enjoy the comfort and flexibility of a corporate jet service. PJS only partners with operators holding the highest safety ratings.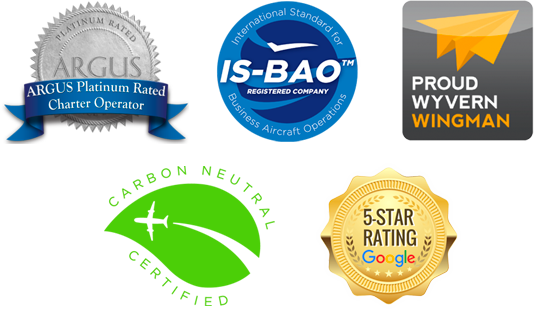 PJS Can Facilitate Multi-City Meetings Within A Single Calendar Day & The Ability To Visit Territories Where Commercial Lift Is Extremely Limited Or Unavailable.
Access to premium, late-model corporate aircraft in every category, from all-coach configured to VIP airliners.


Best-in-industry contingency management.


No requirement to place funds on account in order to participate.


Access to a customized online portal.


A dedicated 24-hour account team, including a personal, dedicated Flight Concierge.


Safety standards customized for each client –impeccable Safety standards from ARG/US Gold and Platinum operator partners to Wyvern verified aircraft.
PJS Provides The Capability To Deploy Flexibility When Needed
By avoiding the daily inconveniences of commercial business travel, including long security lines, delays, cancelled flights, and lost baggage, our custom aviation solutions deliver the ability to hold in-flight conferences and find time to prepare for upcoming meetings without distractions or interruptions.
Companies using PJS benefit from fewer overnight stays, fewer driving hours, and lower direct air transportation costs, coupled with increased employee productivity and comfort.
PJS also provides a Flight Concierge for each trip to work directly with our clients' travel department regarding reservations/manifest coordination, customized catering, corporate client branding, on-board entertainment, customs, immigration, and ground transfers, as well as vehicle ramp access for door-to-door service.
Charter a Private Jet for Your Next Business Trip